Discrimination and Harassment Attorney Bernard P. Healy
Discrimination Harassment: race, color, religion, sex, disability, age, country, Attorney Healy 721-2260
If you suspect that you have suffered discrimination, harassment or intimidation in your employment or in life, attorney Healy can help you understand how the Law protects you.Discrimination Harassment: race, color, religion, sex, disability, age, country, Attorney Healy 721-2260
Attorney Bernard Healy has been fighting against discrimination, harassment, and Intimidation of his clients in the workplace and in life for more than 30 years.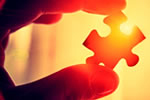 As Both an attorney at law and a proctor admiralty, I am able to serve a broad range of clients." Construction workers, Longshore and Ship workers, Nurses, aides and health care workers, Psychological injury claims, Undocumented workers, Warehouse, factory, industrial, office workers and Professionals, Employment contracts.
Definition: DISCRIMINATION – The unjust or prejudicial treatment of different categories of people or things, especially on the grounds of race, age, or sex.  401-721-2260
Proving Discrimination, Filing a Discrimination Claim, Retaliation for a Discrimination Claim, , Age Discrimination, Disability Discrimination, Gender Identity Discrimination, Immigration Status Discrimination, Family Responsibilities Discrimination, National Origin Discrimination, Pay or Compensation Discrimination, Pregnancy Discrimination, Race Discrimination, Religious Discrimination, Sex / Gender Discrimination, Sexual Orientation Discrimination, Genetic Information Discrimination in the Workplace
Definition: HARASSMENT – Aggressive pressure or intimidation.  401-721-2260
Legal Standards, Sexual Harassment Application of the Law: Is This Sexual Harassment? Sexual Harassment Practical Strategies: How Do I Deal with Sexual Harassment? Racial Harassment, Filing a Harassment Claim, Employer Policies,
"I will help you fight back against these kinds of unfair practices.  I will listen to your side of the story and offer practical advice." "I will take the time to explain how the Federal and State Laws apply to your situation and I will fight for you." 401-721-2260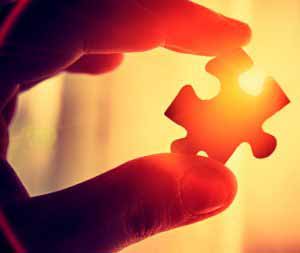 KNOW THE LAW
Discrimination Harassment: race, color, religion, sex, disability, age, country, Attorney Healy  401-721-2260
LAWhttp://webserver.rilin.state.ri.us/Statutes/TITLE28/28-5/28-5-3.HTMhttp://www.richr.state.ri.us/categories.pdf
MY FEES: When you are injured or bringing a claim for discrimination paying your attorney should not be one of the pressures you face
Most cases are handled on a contingent fee basis.  A Contingency fee is a percentage of the amount recovered. There is no payment unless or until money is collected for you. Attorney Healy is paid out of the recovery and only if successful in winning your case or obtaining compensation for you. Most of attorney Healy's cases are handled on a contingent fee basis. "When you win I win."
You do not pay for legal representation in Workers Compensation cases. Attorney Healy's fees for active Workers Compensation representation are paid by the insurer.
If your workers compensation case is settled, that settlement must be approved by a Judge of the Workers Compensation Court. Attorney Healy then might be awarded a portion of the settlement as a fee. His fee is usually 20% of the settlement. You do not pay for legal representation in a Workers' Compensation case.
Read More
Protecting Rhode Island Employees' Rights
No employee should ever feel unsafe or suffer discrimination at work. If your employer has broken the law, an experienced employment lawyer can help you understand your rights and fight on your side.
At The Law Office of Bernard P. Healy, I have more than 30 years of experience protecting my Rhode Island clients' rights in negotiation and in the courtroom. You should not have to suffer from discrimination, harassment or other employment law concerns. I will take the time to explain how the federal and state laws apply to your situation and go to bat for you.
When Bad Things Happen to Good People
Unfortunately, good people are hurt by the actions of others every day. As your attorney, I will be here to fight on your side when your employer's actions violate your rights. In the past three decades, I have handled many employment law cases, protecting my clients against:
Discrimination – Employers who discriminate on the basis of race, age, gender or sexual orientation are breaking the law. Call 721-2260 and I will help you hold them accountable for their actions.
Harassment – Every employee should feel safe in the workplace. If you are experiencing harassment for any reason, you should have an experienced lawyer on your side.
Workers' compensation – Anytime you are hurt at work, your employer has certain responsibilities. Not only are they required to pay for your medical costs, they are also not allowed to fire you because of an injury.
I will help you fight back against these kinds of unfair employment practices. When you come to me for a free initial consultation, I will listen to your side of the story and offer practical advice. After thoroughly investigating the situation, we will work together to decide on the best approach.
Every employment law case is unique, and every client has different priorities. I will work with you to reach a solution that meets your needs. Ca l 401-721-2260 or contact me online to schedule a free consultation.

Read Less