Personal Injury Attorney
Employment Law Attorney
Workers Compensation Law Attorney
(NOTE: You do not pay for legal representation in a Workers Compensation case.          Most cases are handled on a contingency fee basis)
when you need a lawyer to get fair, just, legal compensation  
"I offer straightforward guidance about your legal options"
"As both an attorney at law and a proctor admiralty, I am able to serve a broad range of clients."
Construction workers, Longshore and Ship workers,
Nurses, aides and health care workers, Psychological injury claims, Undocumented workers, Warehouse, factory, industrial, office workers and Professionals,
Employment contracts, Toxic Exposure And Repetitive Stress Injuries, Psychological Injuries
"When you retain me as your lawyer,
 you work directly with me"
Contact for advice, fair, just, results Bernard Healy 401-721-2260 
All calls returned the same day.
All initial consultations are 

FREE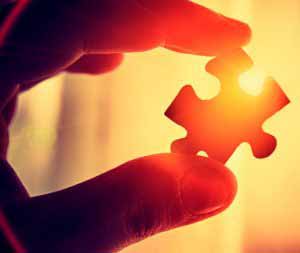 Attorney Healy worked in jewelry factories and as an iron worker while in college and Law school. After working as a partner for a large insurance defense firm, he started a solo practice to protect your rights. 401-721-2260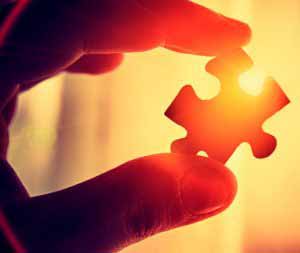 Few cases reach a Courtroom BUT  Insurance Companies know attorney Healy is ready to fight all the way to Trial when necessary.
Attorney Healy's approach to injury cases is aggressive and effective. 401-721-2260 When you are hurt or injured, discriminated against, harassed, or Intimidated- If your rights have been violated or when you have a car, motorcycle, pedestrian, truck accident or construction accident in Rhode Island you need a lawyer to get fair, just, legal compensation. 401-721-2260 
FREE CASE EVALUATION
The Law Office of Bernard P. Healy
All calls returned the same day. Ask an Attorney Legal Help NOW
401-721-2260
Injury- Accident – Employment all Work Injury – Employee Rights – Accident claim- Discrimination- Awards – Payments.
Address: 750 East Ave, Pawtucket, RI 02860
Phone: 401-721-2260
Fax: 401-721-2230
Some reviews for the Law Office of Bernard P. Healy
Posted by anonymous 
Mr. Healy agreed to help me, in an area he does not regularly practice, even on considerably short notice and familiarized himself with my case on his own before meeting with me. I, otherwise, would have been on my own, traveling from out of state, and was very nervous for the hearing at which I hoped the state would finally enforce the child support ordered five years prior of which very little had been paid to date. On the day of court, Mr. Healy intervened to ensure I was not badgered by the opposing counsel and successfully fought for the court to order a plan for payment to include the large amount of arrearages accrued. I would absolutely call Mr. Healy if this issue were to arise again and only regret not seeking his assistance much sooner.
Posted by Robert 
Throughout the course of this complicated and lengthy matter, he displayed a complete knowledge of the massive and intricate rules and regulations of this coastal and water/environmental issue and was able to deal with this potentially contentious matter in a professional and courteous manner. I have found Atty. Healy to be always well prepared and would not hesitate to recommend him for complicated or serious matters as well as those of a lesser nature.
Posted by Christine 
I am fortunate enough to have someone to call when I don't know what to do. Mr. Healey listen and gives a smart response to the situation. I don't hesitate to recommend his services.
Posted by anonymous 
Had case against my former employer after they didn't want to pay medical bills after getting injured on the job. I was suprised how quickly settlement was. Now my medical bills are being taken care of.
Posted by anonymous 
I have had several occasions to consult with, and use the legal services provided by Attorney Healy. He is knowledgeable about his own specialty, and is able to convey information in a straightforward and comprehensible manner. Throughout our interactions, he displayed a high level of integrity and trustfulness. I found him to be conscientious and accessible. I would recommend Attorney Healy very highly.
Posted by James 
Just wanted to say that I have been very pleased with the legal assistance provided me by Bernard Healy.
He has been everything that I could have hoped to have in an attorney. I would recommend him to others without reservation.
I would like to thanks again to Mr. Bernard P Healy one of the best counselor & attorney in the state of RI. He is always there when you need him.
His High integrity, Honesty, en excellent communication will make him stand out
He will take the time to educate you about the entire process. He will make sure you understand best choices, He will get you results, he will take care of many cases no matter how small or big.
I do recommend Mr. Healy wholeheartedly
Again Thanks for his great help for the past 2 decades.WilsonABC.
Mr. Healy successfully represented me and I shall forever be grateful to his office for taking my case. He was upfront and no nonsense throughout the process, and I also took note in court proceedings that he is quite well respected among both colleagues and court personnel. Mr Healy and his staff truly went above and beyond, and I would highly recommend him to anyone
Very good at his job and always there to help you.
It was a pleasure doing business with you, please dont be a stranger, stop in anytime.
Response from the owner
Great Client !!! and a wonderful, deserving person. Please don't forget us and stop by to say hello.