"I will help you understand how the LAW protects you"
Workplace Injury, Discrimination, Whistleblower, Harassment, Employment Contract, Unpaid Wages Attorney
Employee Rights Attorney
Bernard P. Healy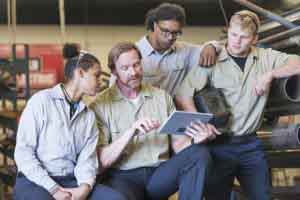 Discrimination, Harassment, Unpaid Wages, Work Injuries, Employment Contracts, Non-Compete, Relocation Agreements, Whistleblower, Retaliation, Drug Testing, Unsafe work environments.  These are ALL issues protected by LAW in the United States.
No employee should ever feel unsafe or suffer Discrimination, Intimidation Harassment or Injury at work. If you have a question about your Employee Rights to a fair, safe work environment ask Attorney Healy now. 401-721-2260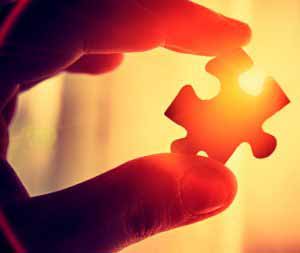 "As both an attorney at law and a proctor admiralty, I am able to serve a broad range of clients." Construction workers, Longshore and Ship workers, Nurses, aides and health care workers, Psychological injury claims, Undocumented workers, Warehouse, factory, industrial, office workers and Professionals, Employment contracts.
Discrimination: 401-721-2260
Proving Discrimination, Filing a Discrimination Claim, Retaliation for a Discrimination Claim, , Age Discrimination, Disability Discrimination, Gender Identity Discrimination, Immigration Status Discrimination, Family Responsibilities Discrimination, National Origin Discrimination, Pay or Compensation Discrimination, Pregnancy Discrimination, Race Discrimination, Religious Discrimination, Sex / Gender Discrimination, Sexual Orientation Discrimination, Genetic Information Discrimination in the Workplace
Harassment & Other Workplace Problems, Sexual Harassment 401-721-2260
Legal Standards, Sexual Harassment Application of the Law: Is This Sexual Harassment? Sexual Harassment Practical Strategies: How Do I Deal with Sexual Harassment?, Racial Harassment, Filing a Harassment Claim, Employer Policies,
Unpaid Wages/Wage & Hour Problems 401-721-2260
Child Labor Laws, Commissions, Deductions From Pay, Final Pay, Minimum Wage, Overtime Exemptions, Overtime Pay, Unpaid Wages, Work Time, Filing a Wage and Hour Claim
Drug Testing 401-721-2260 
Health & Safety/Workplace Injuries 401-721-2260
Workplace Health and Safety Protections, Workplace Health and Safety – State Laws, General Information About Workers' Compensation, Who is Covered By Workers' Compensation?, Workers' Compensation Benefits, What To Do If You Are Injured At Work, Filing A Workers Compensation Claim in Your State, Retaliation: Workers' Compensation
Whistle blowing & Retaliation Intimidation  401-721-2260
General Information about Whistle blowing and Retaliation
Filing a Whistleblower Claim
Blowing the Whistle — Practical Tips
KNOW THE LAW
Workplace Injury, Discrimination, Whistleblower, Harassment, Unpaid Wages Attorney
Workforce Regulations and Safety >LABOR STANDARDS
LAWhttp://webserver.rilin.state.ri.us/Statutes/TITLE28/28-
5/28-5-3.HTMhttp://www.richr.state.ri.us/categories.pdf
READ MORE